CANADA WINTER GAMES
---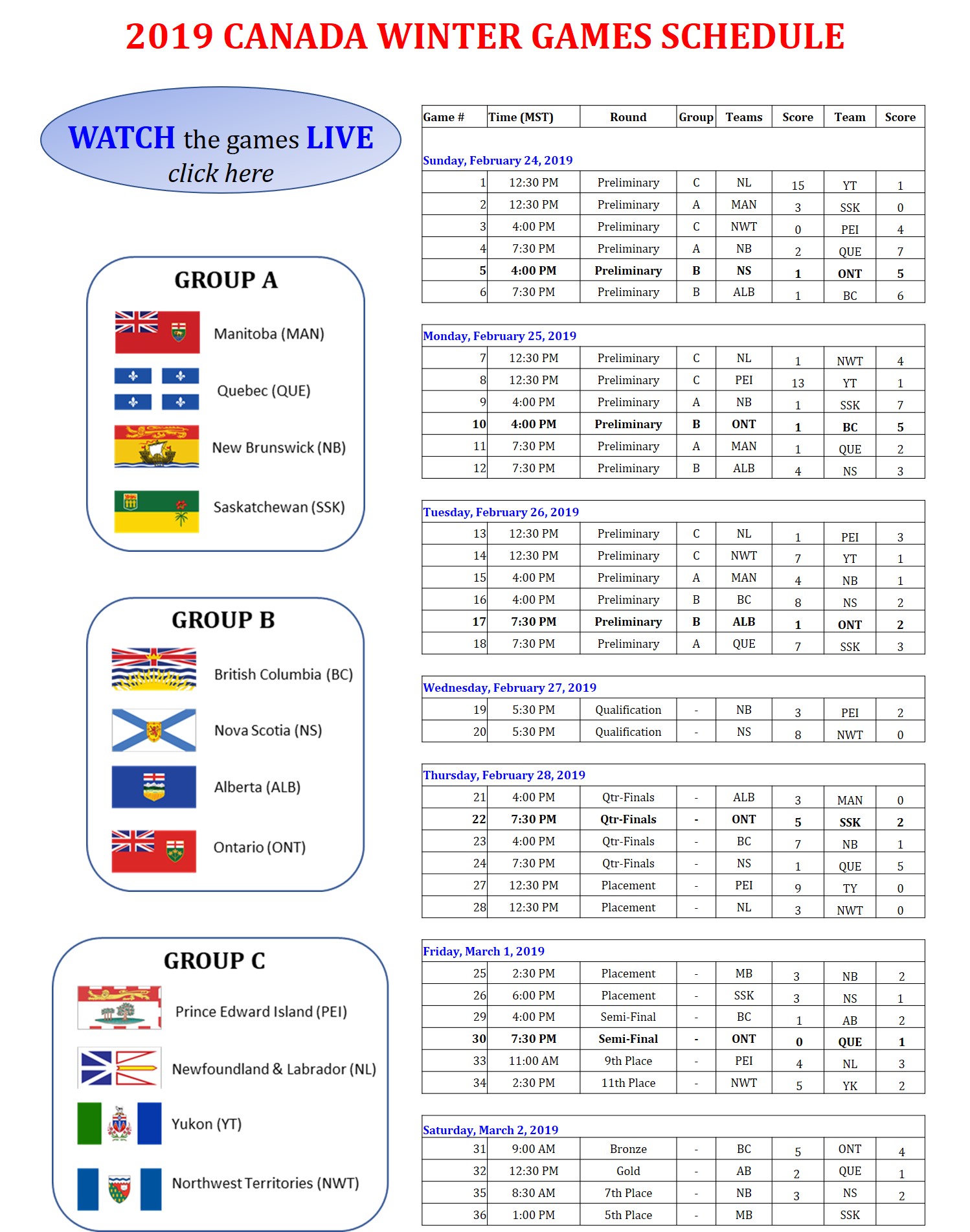 OWHA ANNOUNCES ROSTER - 2019 CANADA WINTER GAMES
The OWHA is proud to announce its team that will be competing at the 2019 Canada Winter Games in Red Deer, Alberta.
The OWHA has selected the 20 player roster, coaches and support staff that will compete in Week 2 of the Canada Winter Games scheduled for February 24- March 2, 2019.
The roster consists of two goaltenders, 6 defence and 12 forwards.
"We are thrilled to announce the team that will represent the OWHA and Province of Ontario at the 2019 Canada Winter Games," said Fran Rider President, OWHA. "We sincerely thank the families, coaches and network of supporters who have contributed to the strength of these athletes as players and people."
2 players won gold with Team OWHA Ontario Red at the 2017 U18 National Championships. (Cote and MacEachern)
7 players won silver with Team OWHA Ontario Blue at the 2017 U18 National Championships. (Carter, J. Gosling, Grant, Hoskin, Kelly, Lappan, Svetek)
11 players selected to Team Canada for the U18 World Championship in Obihiro, Japan. (Carter, Cooper, N.Gosling, Grant, MacEachern, Calabrese, Cote, J. Gosling, Kelly, Trevors, Wheeler)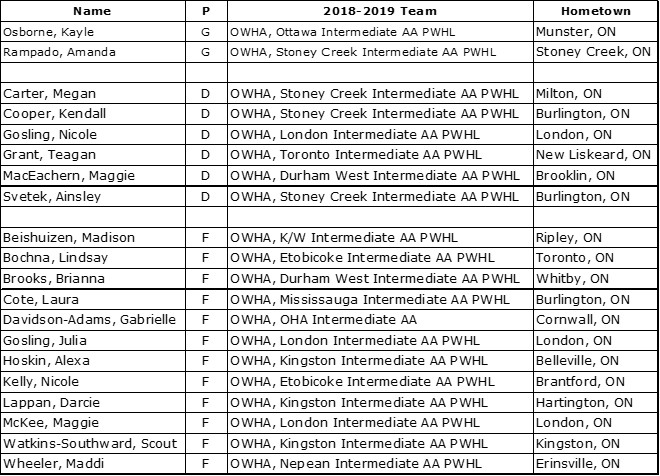 *Catherine Trevors was selected but unable to attend
*Daniella Calabrese was selected but unable to attend