RAMP GAMES AND PORTALS INFO
---
---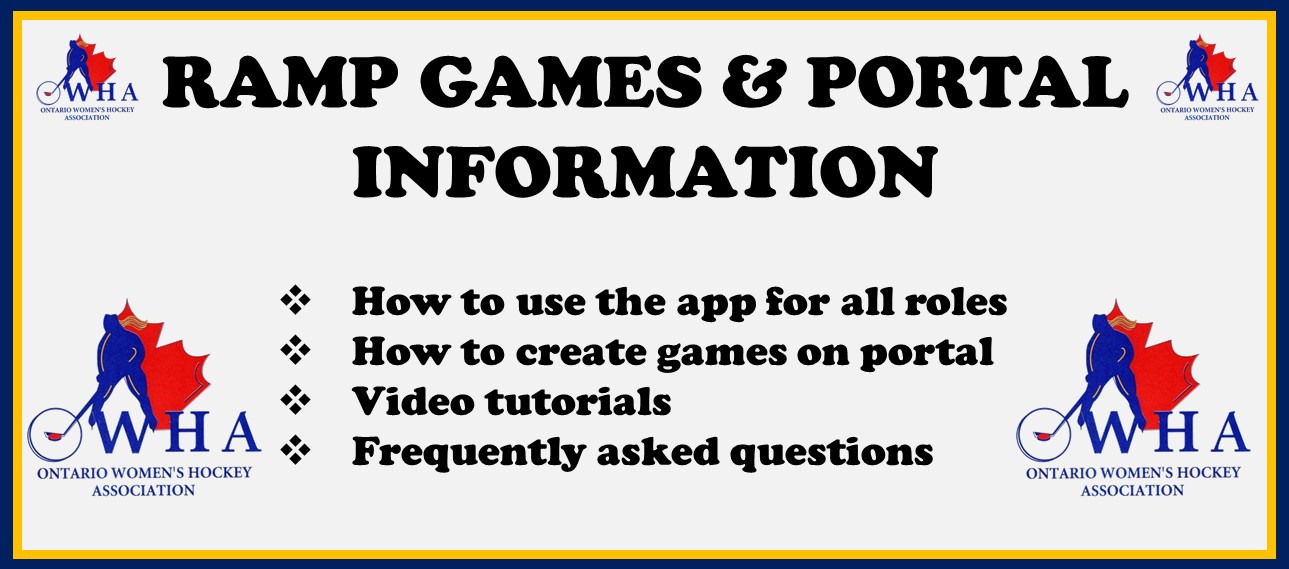 ---
All teams must have OWHA approved team rosters before the first game whether exhibition, regular season, or tournament game.
ONLY the players and staff listed on the approved team rosters can participate in team activities.
There are several very distinct RAMP portals and apps.
RAMP Registration Portal - OWHA online registration platform for players staff and executives to register and be assigned to team rosters.
RAMP Games Portal - where team member with access (manager/coach) schedule and approve games.
RAMP Gamesheets App - an app on mobile devices to access the electronic gamesheets - used by teams, timekeeper & referee to enter game details.
RAMP Team Portal - where team admins create team calendar, notices, and RSVPs for team members to access through the RAMP Team app.
RAMP Team App - App on mobile devices for team chats, covid screening etc. - used by the teams.