GRINDSTONE AWARD FOUNDATION - HELP US HELP HER PLAY
---
---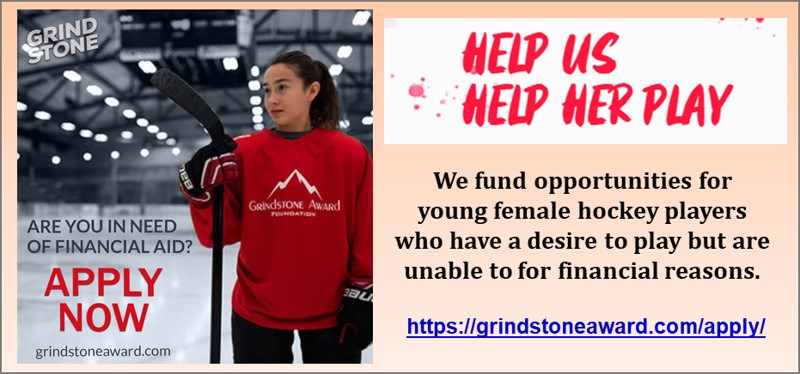 ---
Do you know of a female hockey player who is being kept off the ice due to financial constraints? @GrindstoneAward is here to help.
#GirlsHockey #HelpHerPlay #FinancialSupport
Please note applications close on June 30, 2021, so please ensure that you share this opportunity so they have the time to ask questions and fill out the grant application.