HIGH PERFORMANCE SPORT INITIATIVE
---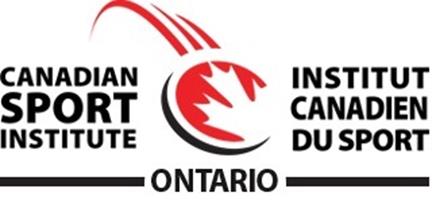 MISSISSAUGA, Ont. (June 19, 2014) - The Ontario Women's Hockey Association (OWHA) is pleased to announce that they have been accepted into the Ontario High Performance Sport Initiative (OHPSI) and the Ontario National Centre Strategy for 2014-2015. Women's hockey is one of only 18 sports to be accepted into Canadian Sport Institute Ontario (CSIO) High Performance Programs.
The OHPSI program was designed in an effort to develop a comprehensive provincial high performance sport system which will allow for future sustained success of athletes and coaches at the very highest levels of international sport. The goal of the OHPSI program is to identify and support Ontario athletes who are best capable of achieving future international success on senior national teams in targeted winter and summer Olympic/Paralympic and Pan/Para Pan Am Games sports.
Additionally, the Ontario National Centre Strategy's goal is to further support Own the Podium targeted sports with National Centres in Ontario and to ensure Ontario remains a leader in the development of Canada's medal winning athletes.
The CSIO will work with the OWHA to provide coaching support, sport science and sport medicine services, equipment and technology, competition and training camp enhancements, and facility access to create optimal daily training environments for both athletes and coaches.
"The OWHA would like to thank the CSIO for accepting us into the High Performance Programs," said Fran Rider, president of OWHA. "We look forward to working together with the CSIO and Hockey Canada to enhance the development of female hockey players in the province of Ontario."
Other sports selected to be a part of CSIO's High Performance Programs are:
Rowing
Swimming
Cycling
Athletics
Figure Skating
Canoe Kayak
Triathlon
Sailing
Beach Volleyball
Diving
Synchronized Swimming
Women's Soccer
Women's Basketball
Wheelchair Rugby
Freestyle Skiing
Judo
Wheelchair Basketball
About the Ontario Women's Hockey Association:
Through a provincially unified, collective voice, the Ontario Women's Hockey Association promotes, provides and develops opportunities for girls and women to play female hockey in Ontario.
Media Contact:
Fran Rider
President, OWHA
905-282-9980
fran@owha.on.ca