SCOTIABANK GIRLS HOCKEYFEST SUMMIT
---
---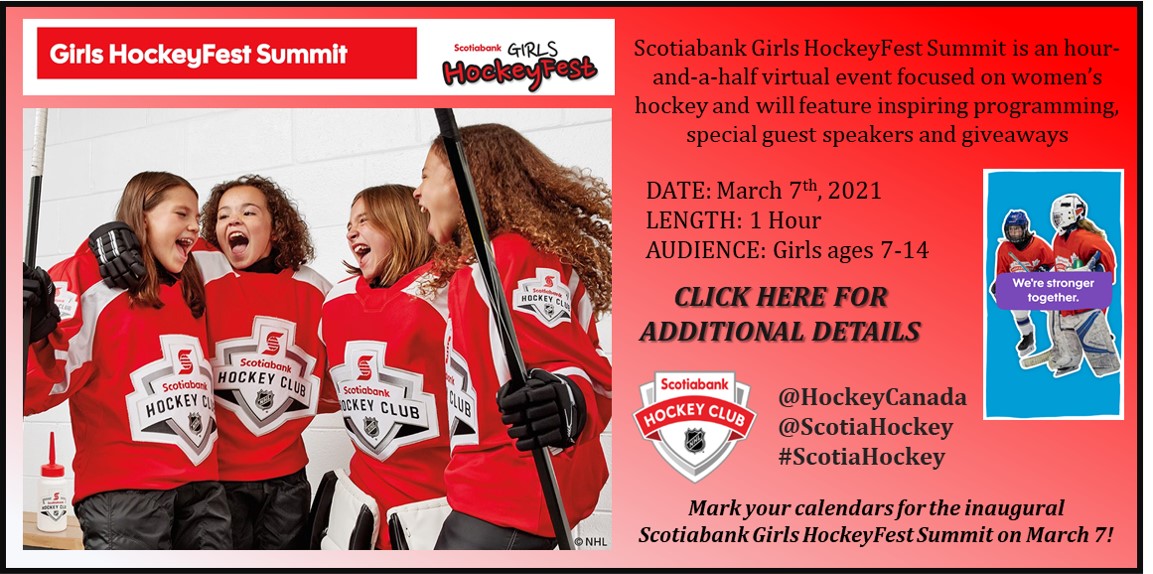 ---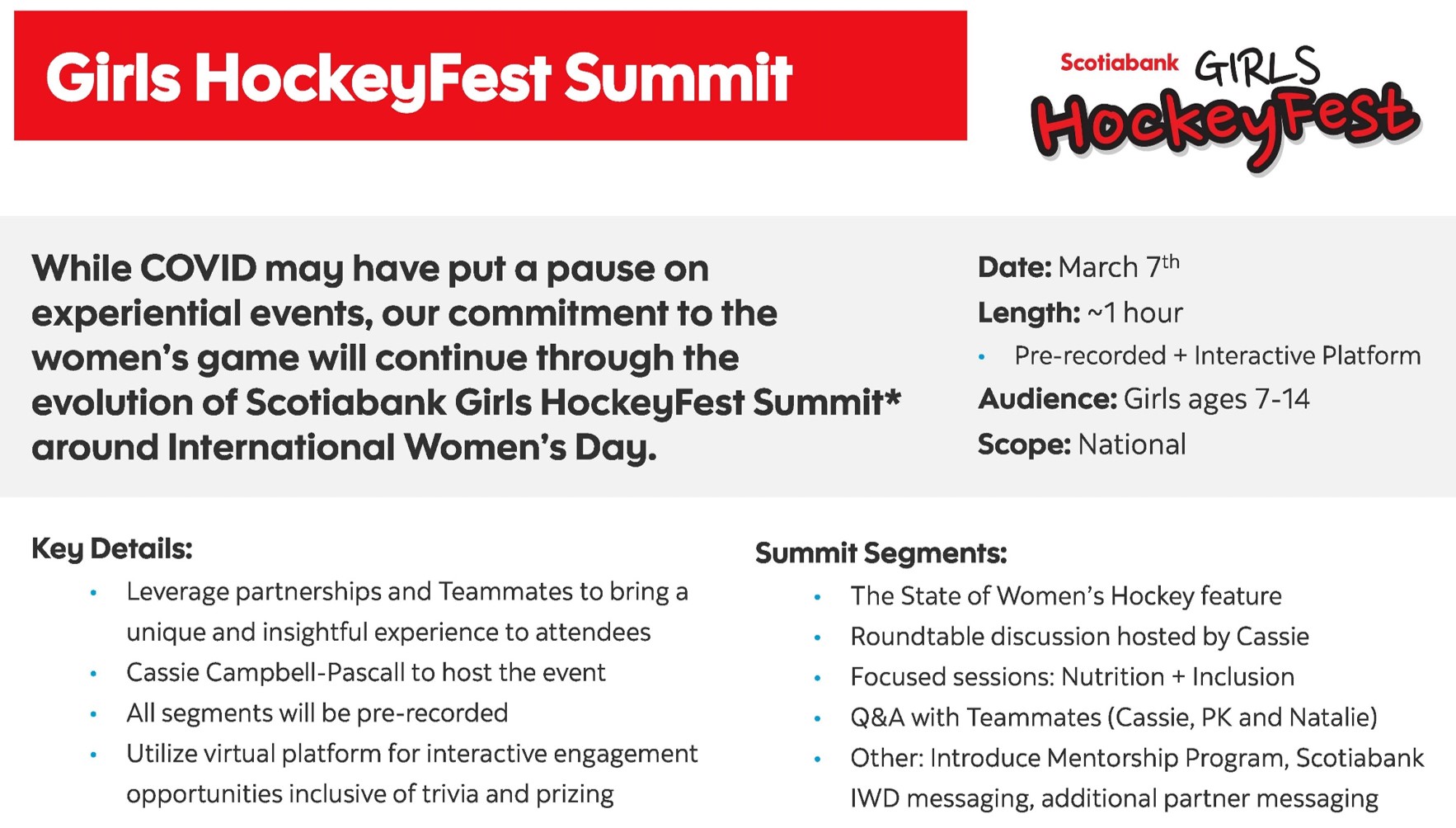 Over the last year, we have experienced a considerable amount of change and have had to adapt as the world navigates the COVID-19 pandemic.
In the past, Scotiabank Girls HockeyFest has been a place where young female athletes could spend half a day learning from some of the top female players in Canada, participating in on-ice drills, off-ice training, nutritional and speaker sessions. At Scotiabank, we believe these experiences help young athletes to connect with the game they love today to become strong female leaders for tomorrow. This year, although we cannot offer an in-person event, it is still important that we provide female athletes an opportunity to learn and continue to grow as players.
Join us on Sunday, March 7th at 4:00 PM EST, as we host the inaugural Scotiabank Girls HockeyFest Summit.
An hour-and-a-half virtual session dedicated to women's hockey.